January 2020
On the road
From January 24th to January 26th,
Alumni & Friends, Villa Massimo at KW Institute for Contemporary Art
Leporello presents a selection of Italian photobooks.
On the occasion of the exhibition of Villa Massimo German Academy in Rome fellows Leporello presents a series of Italian publications, taking inspiration from the work presented by Erik Göngrich in our bookshop.
Works on Rome and on the cities, related to our wounded landscape and to the history of typography.
Moreover, there will be a series of books printed in silkscren by Else edizioni, who published the book Atlas of Sculptural Situations, special edition of the e-books published by eeclectic.
The magazines Krisis and Nodes will give a peculiar critical view on contemporary art.
Here the complete list of publications
Come over!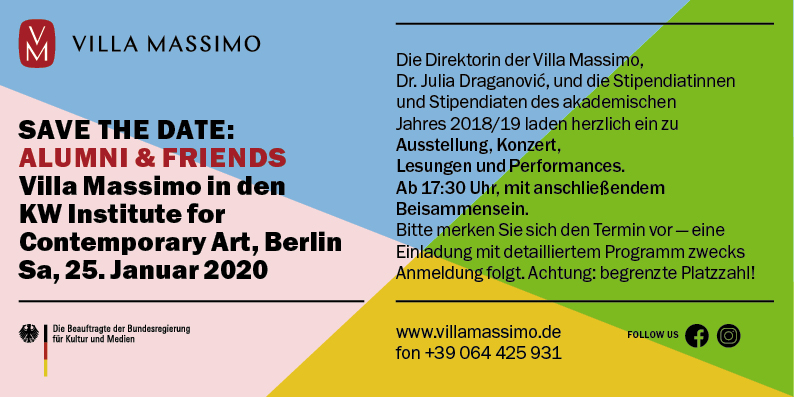 Hours and Infos
From January 24th to January 26th
KW Institute for Contemporary Art, KUNST-WERKE BERLIN e. V., Auguststraße 69, 10117 Berlin