January 2020
Presentation
Monday January 13rd, 6 pm,
IL CAPITALE IGNORANTE by Marco Meneguzzo
Talk with the author and Giuseppe De Mattia, moderated by Vasco Forconi.
ISFCI, in collaboration with Johan & Levi Editore, opens the series of lectures of Visual Art 2020 with book presentation of Il capitale ignorante by Marco Meneguzzo.
During the presentation Marco Meneguzzo and artits Giuseppe De Mattia will talk about the main aspects of the book and the links with De Mattia's exhibition Esposizioni di Frutta e Verdura on show at Matéria.
On the occasion on the talk, Leporello's book corner presents a selection of essays on photography and not only published by Johan & Levi.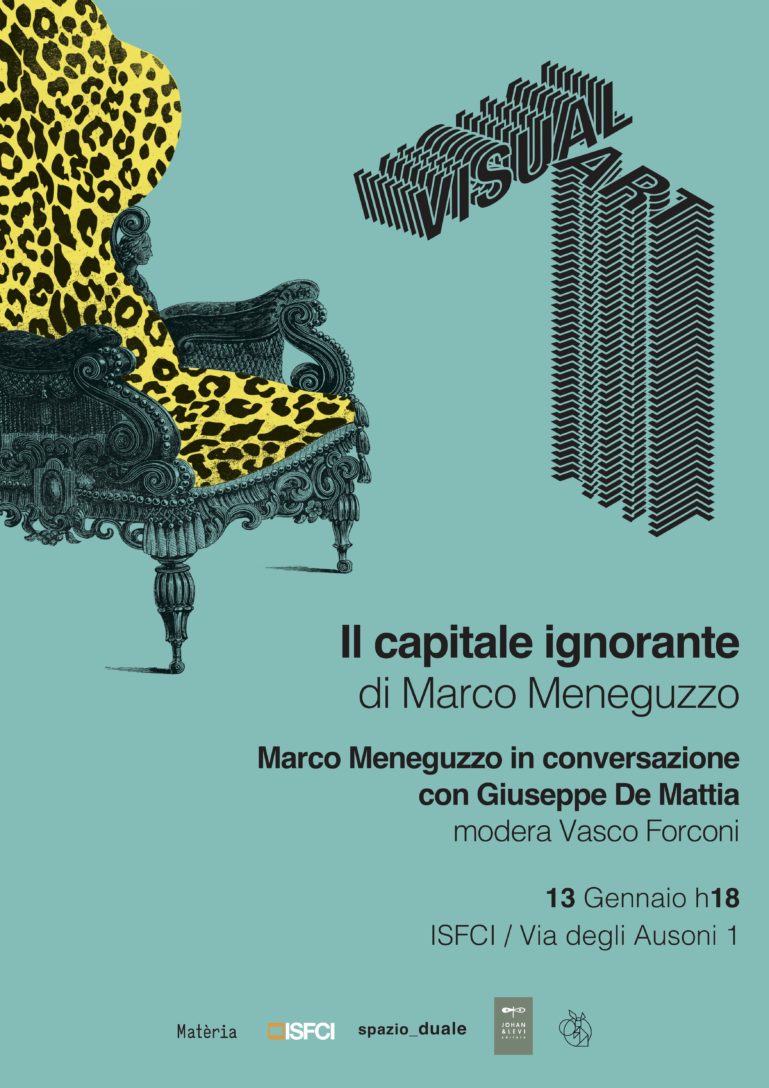 Hours and Infos
6 pm
ISFCI – Via degli Ausoni, 1  00185 Roma