February 2020
Presentation
Wednesday February 5th, 7 pm,
Lezioni di Anarchia, curated by Antonio Brizioli
During the presention, Antonio Brizioli will talk about Lezioni di Anarchia, a project started from different meetings place in front of Edicola 518.
Edicola 518 is a news-stand in the historic centre of Perugia. It provides an international books selection, especially about art, design, architecture, philosophy, food and anarchy.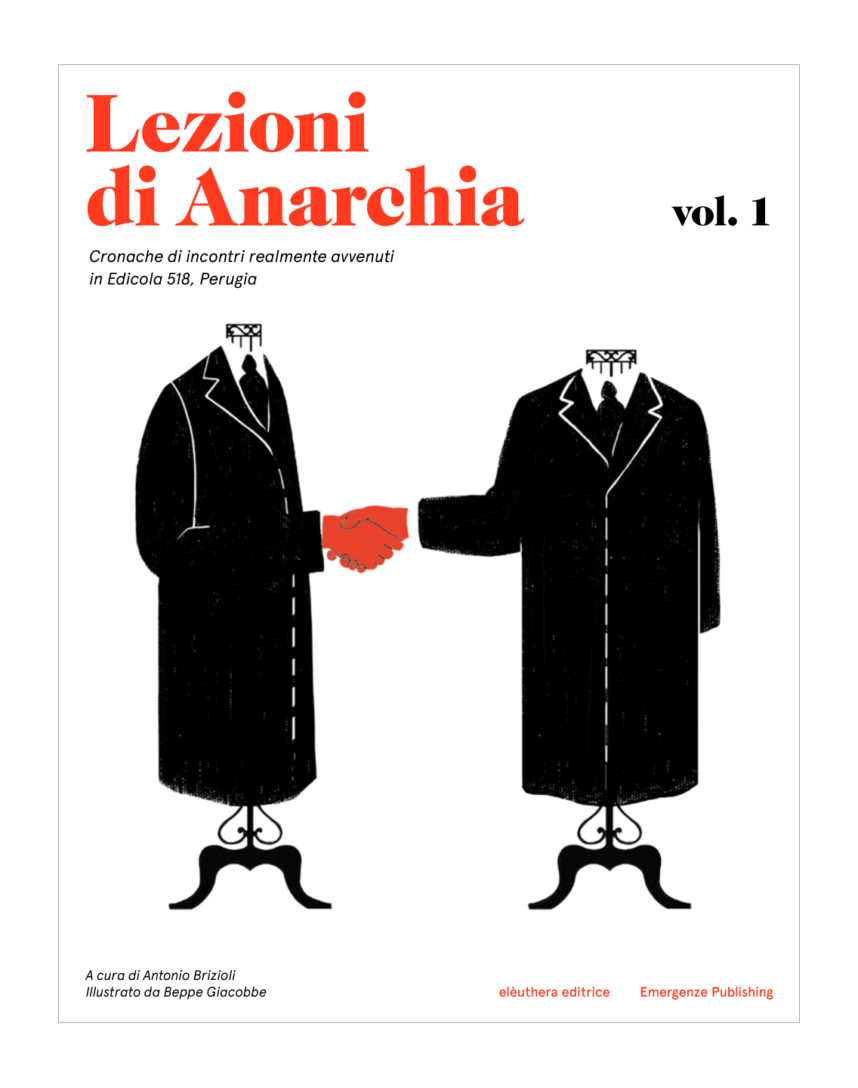 Books selection
By Antonio Brizioli