November 2023
Exhibition
November 22nd 2023, 7 pm,
Davide Tocco, Utopie Dattilotessili, curated by Oreri
After Davide Tocco's beautiful book June presentation, we fell in love with his work and decided to host it on the walls of Leporello.
In addition to the now familiar 'folder' containing the original works collected in the book, a series of works exceeding the A4 format and created on different paper supports will be exhibited.
The exhibition will be a surprise that we will partly discover together during the set-up phase, indulging an aptitude typical of Davide Tocco's work: the questioning of design methodologies.
In line with a consequential generative type of modality, always becoming and never equal to itself, the typewriter functions as a sort of trademark, which has in itself its own register and structure, its own limit and potential in the graphic-visual generation of his works, and as an operational paradigm of Davide's own work.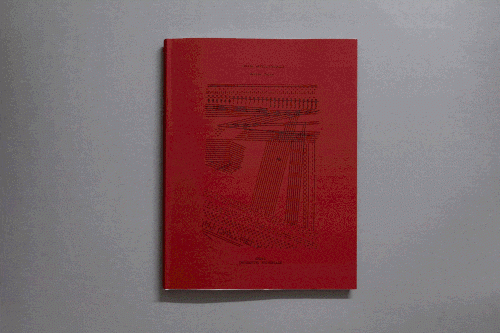 Hours and Infos
November 22nd - January 13th 2024