June 2020
#Leporellowednesdaytakeover
Mercoledì 24 giugno,
Valerio Millefoglie: Archivio Magazine and CTRL book
A magazine made of stories, images and documents from the cultural heritage of institutional and private archives and a publishing house specialized in narrative reportages investigating places and people off the radar.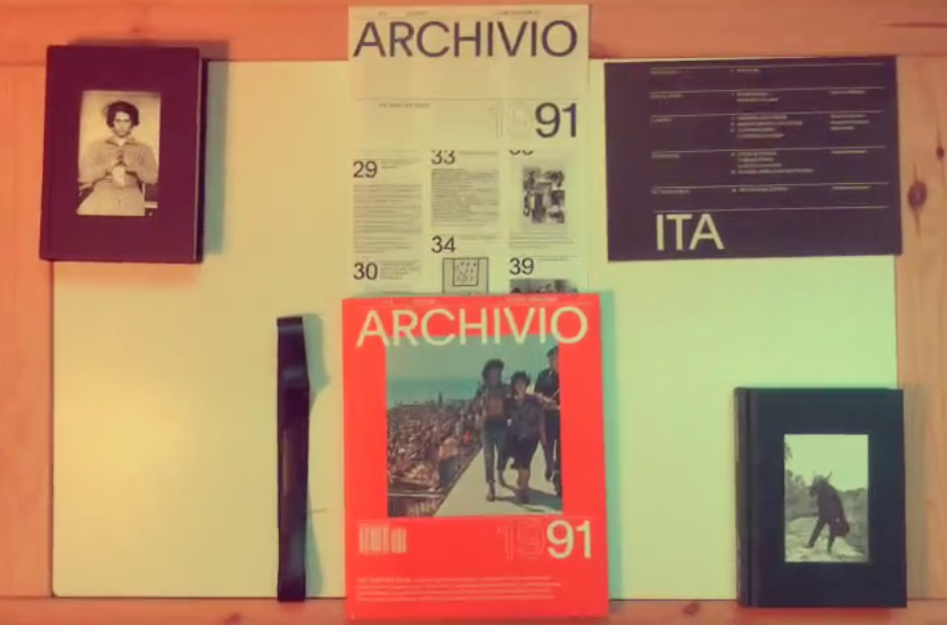 In the last few weeks, the number 5 of Archivio has been released. The Nineties Issue, is dedicated to the 90s, specifically to 1991. Inside, among all the other contents, there are: a reportage in Durres with devoted to the captain of the merchant ship Vlora, that, on 8 August 1991, left from there to bring two thousand Albanian refugees to Italy; a long interview with Letizia Battaglia on her private archive and on the photos she no longer took after '92, the Resolution 808 project by photographer Martino Lombezzi and journalist Jorie Horsthuis focused on behind the scenes of the International Criminal Court for the former Yugoslavia, and the story of archival fiction by the writer Emanuela Carbè.
In the last few weeks, the second volume of CTRL has also been released. The Halved – true stories of men and women in the middle collects portraits of men and women with a double life like Lena, who works for children's publishing houses and in the production of porn movies. Like Luca, who organizes corporate team building in the woods and has a past in the Foreign Legion. But also stories from the other half of life, such as those of the patients of the Pisa Sleep Clinic. All these stories are presented with a gallery of photos from an almost lost former archive of the old psychiatric hospital in Siena.
The writer and journalist Valerio Millefoglie will tell us about these two editorial realities, having a common language that sometimes fits together. He has been a collaborator of CTRL for years and is now the new director of Archivio Magazine. A takeover made up of interviews, work notes, links, images and voices.
Valerio Millefoglie has published the books Manuale per diventare Valerio Millefoglie (Baldini&Castoldi Dalai editore), L'attimo in cui siamo felici (Einaudi), Mondo piccolo, spedizione nei luoghi in cui appena entri sei già fuori (Contromano Laterza). Author of the album I miei migliori amici immaginari e dei podcast In Prima Persona – biografie di uomini singolari e Arto Paasilinna Memorial Tour (Storie Libere), he collaborates with il Venerdì di Repubblica, CTRL books and is Archivio Magazine director.